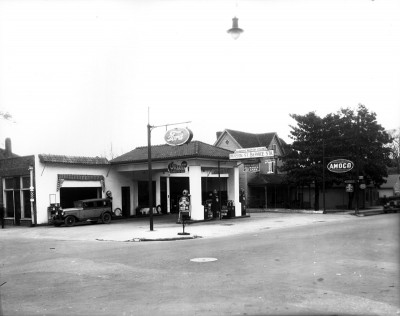 A corner bar and restaurant nestled on the edge of Raleigh's Historic Oakwood neighborhood, blending amongst the residential streets like a refuge. In the location that originally served as an Amoco gas station- The Station pays tribute to Raleigh's rich past as well as present.
A cozy, rustic, watering-hole inviting you to hobnob and toast one another over a bucket of suds, a locally crafted brew or an artisanal cocktail. Creative, insightful takes on classic dishes that have been hand-crafted to set the tone for comfort.  A place to linger.
This is The Station. Welcome home, neighbor.
Michael Hickey said it best, "The vaunted "third space" isn't home, and isn't work—it's more like the living room of society at large. It's a place where you are neither family nor co-worker, and yet where the values, interests, gossip, complaints and inspirations of these two other spheres intersect. It's a place at least one step removed from the structures of work and home, more random, and yet familiar enough to breed a sense of identity and connection. It's a place of both possibility and comfort, where the unexpected and the mundane transcend and mingle. And nine times out of ten, it's a bar.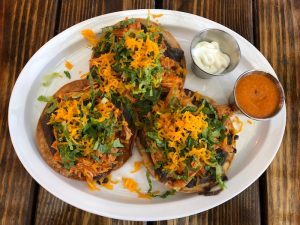 Open Sunday through Thursday 11am to Midnight, open on Friday & Saturday from 11am to 2am, The Station offers a "third space" that is uniquely Raleigh. Spacious outdoor and indoor dining areas, adorned with wood and metal, offer a range of accommodations for our friends. On colder nights, you can curl up next to one of our wood-burning fire pits while you await the open air dining experience that warmer weather brings. Whether you are stopping in for a farm-fresh lunch, taking a break from the kitchen, or imbibing in the company of others- we look forward to meeting you and becoming a part of your story.